Among our specialized floor-covering solutions, we offer you ASM Modular Systems : a flexible and durable raised floor system. Several unique characteristics distinguish this mobile cable managed system from others. It is the thinnest raised flooring on the market with a height of 1.5" to 2.7" (40mm to 70mm). It is also adaptable and versatile, meaning it can be immobilised and moved from one space to another.
You wish to eliminate small columns: our raised floor system is a solution that avoids boring through slabs, facilitating the logistics of your cabling and electrical wiring management. It allows your interior designer to fully concentrate on the concept of your future office environment.
Remaining competitive in today's business environment means quickly adapting to technological progress. Information circulates in the most discrete manner through walls and below your feet. These wiring networks are as complicated to organise, as they are indispensable. Our team with experience in product specification and installation will guide you to insure that this solution is ideal for your project.
The ASM Modular Systems system is a type of raised flooring made of galvanized steel adjustable tiles. This innovative system is specifically designed to help you easily adjust to state-of-the-art technological changes. This solution improves space flexibility while reducing the complexity of renovating.
Galvanized steel tiles render this type of flooring one of the most resistant and therefore extremely efficient in areas of heavy circulation and places where we move heavy loads such as a casino, for example.
Unlike traditional raised floors and other obsolete methods of cable management, ASM Modular Systems in not fixed to the building structure and therefore does not compromise its structural integrity by requiring core drilling in the foundation floor.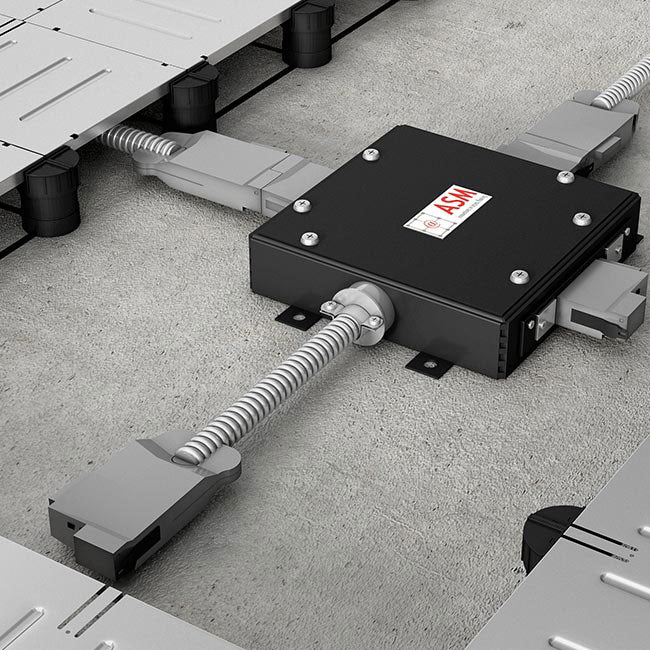 The tiles interlock one inside the other and do not require glue, screws or other complicated binding system. This type of flooring does not require surface preparation before installation: we make sure that the floor is level and we install. Being this is an adjustable floor, it adapts to changes in plans, moves and expansions.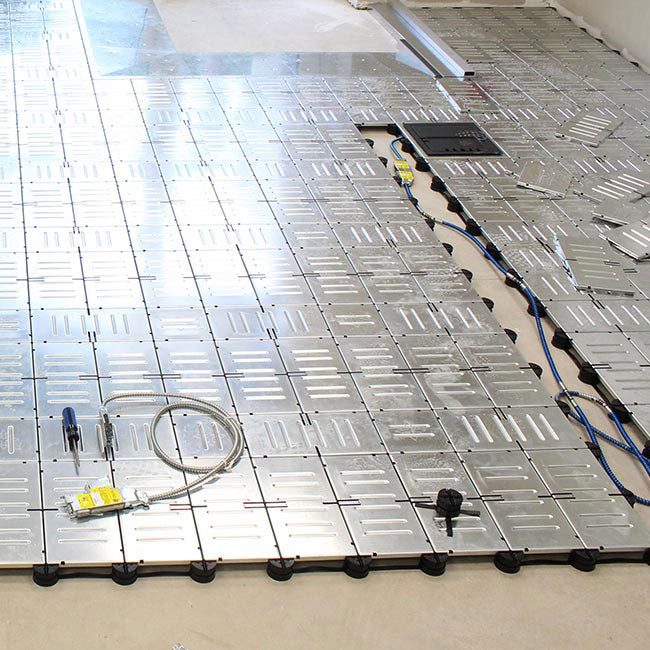 To this day, ASM Modular Systems has accumulated the most LEED points in floor-covering: the tiles are made with 100% recycled and recyclable steel. This is a floor making its mark without leaving an ecological footprint.
Interesting fact, this process allows one technician to install 1000 square feet of flooring in one day.
Our Manufacturers

Our Projects
Client : Faculté de Médecine dentaire
Designer : NFOE
Manufacturier : Tarkett, Mannington et Woodline