There surely exists an efficient and optimal method to realize your project. It is our team's responsibility to find the best application possible, while prioritizing quality during the realisation of your project. Our specialized floorings are flexible. The expertise we have acquired through the past 38 years allows us to pertinently evaluate your projects.
To us, there are no customers too easy or too complicated. They all have their specific needs, it is up to us to understand and satisfy them by offering solutions best suited to their environment.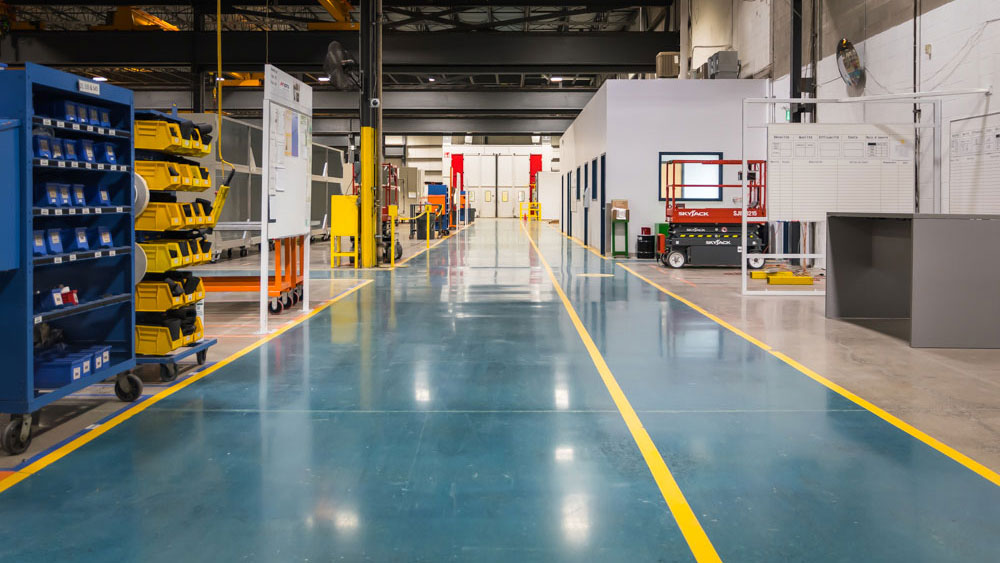 What solutions are your looking for? Our team does not have all the answers, but will undertake every necessary step to find the best solution for you. With humility, we emphasize our concern to innovate, to progress and listen to you without resting on our laurels!
If you do not obtain the solution you are looking for, our team will be pleased to help you discover further options. Contact us for more details.
Ecoglo is an innovation in photoluminescent signalling and emergency lighting. During the conception of buildings and your security devices, emergency lighting is a priority. Obviously, in the event of a power failure this system must be absolutely trustworthy. With the advantage of not requiring electricity, Ecoglo offers a range of products of luminescent bands and insignias with different functions.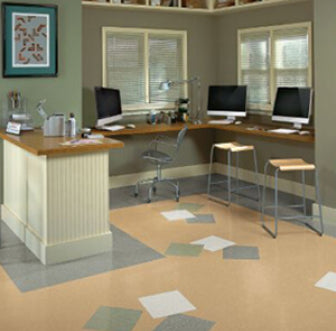 Anti-static flooring dissipates and reduces the effects of static electricity. This floor-cover is also called electro-static dissipation cover or anti-static carpet. These specialized types of flooring are the ideal solution for electronic assembly areas, repair and electronic service shops as well as white rooms where the control of static electricity is necessary. The dissipative tile cover increases security and avoids damage to sensitive equipment.
Anti-fatigue and anti-skid carpets possess particular characteristics. While optimizing comfort, these floor-covers limit the risks of falling and facilitate stationary work by providing the necessary support for stability. Anti-fatigue carpets reduce fatigue and stress caused by prolonged repeated effort. Fatigue reduction carpeting is available in different materials such as rubber and vinyl.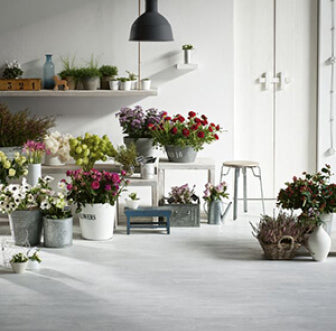 ​Un plancher écologique et écoresponsable présente des qualités telles que la durabilité, une gestion respectueuse des ressources et peu d'émanations nocives. Nos experts peuvent vous conseiller pour trouver des revêtements de sols commerciaux avec Floorscore pouvant contribuer à vos projets certifiés LEED, WELL ou autres certifications écologiques. Quelques matériaux se distinguent, tels que le bois d'ingénierie, le liège, le bambou, le linoléum, la pierre ou le béton. Les couvre-planchers tels que le bambou, le liège et la pierre ont une composition 100 % naturelle. Ces produits sont aussi entièrement recyclables.
​Le plancher biologique est une option réduisant notre dépendance à l'égard des produits d'origine pétrolière, tout en procurant une performance égale ou supérieure. Ces couvre-planchers contiennent des ingrédients à base biologique rapidement renouvelables. Nos fabricants offrent aussi des produits fabriqués à partir d'huile de lin, de résine de pin et de poudre de bois, tel que de linoléum.
​En émergence présentement, les revêtements interactifs représentent une nouvelle façon unique de concevoir votre espace. Cette innovation permet de souligner les sorties de sécurité et de fournir des directions ou des informations aux gens. Ce recouvrement de sol transforme le plancher en une toile dynamique qui s'engage directement avec nos sens et notre inclination naturelle à chercher la lumière.
Nos réalisations
Client : Hôpital Ste-Justine
Designer : Cirque du Soleil (Marilène Blain-Sabourin)
Manufacturier : Forbo

Client : Faculté de Médecine dentaire
Designer : NFOE
Manufacturier : Tarkett, Mannington et Woodline